Approximate Reading Time:
7
minutes
From time to time I come across a number of useful resources, and rather than bookmark them (never to be found again), I am putting them in my blog so I can search for them. This is one of those sets.
Disclaimer: I have not checked all of these tools out myself as yet, so can't give you an assessment.Note that most of the descriptions come from the websites themselves, so they tend to be a little ad-y.
I have commented on the ones I have used.My comments are highlighted in green. While it may not be important for most people anymore, one aspect that is important to me is the ability to access and use the utilities offline. I live in the country and do not always have good bandwidth. Also, I think it's a really BAD idea to put all your stuff out there in the cloud.

Courseware Presentation Creation / Editing
CourseLab is a powerful, yet easy-to-use, e-Learning authoring tool that offers a programming-free WYSIWYG environment for creating high-quality interactive e-Learning content that can be published on the Internet, Learning Management Systems (LMS), CD-ROMs and other devices. CourseLab is available as a commercial product (version 2.7) and as freeware (version 2.4).
Easygenerator's free edition allows you to create great eLearning courses for free. Discover what next generation eLearning means. Register now and start creating great eLearning courses within minutes.
Visual all-in-one Learning Platform.
The Slidepoint Technology began development in the Atrixware offices in early 2009. It was implemented first as a plug-in app for the popular Atrixware Weblearning LMS, and then went live as a stand-alone service for all in 2011. Slidepoint was designed to provide the ability to create and deliver online presentations that do not require the Adobe Flash player to operate, and therefore work on any desktop or mobile device that supports html, css and javascript. The slidepoint.net site specifically was designed to enable anyone to create and deliver the presentations at no cost.
Udutu™ offers easy to use online learning solutions designed to help small and large organizations build and distribute online training courses.  Our user friendly software and support network will help you to create highly interactive online courses quickly, easily and affordably.
Wink is a Tutorial and Presentation creation software, primarily aimed at creating tutorials on how to use software (like a tutor for MS-Word/Excel etc). Using Wink you can capture screenshots, add explanations boxes, buttons, titles etc and generate a highly effective tutorial for your users.
The Xerte Project provides a suite of award-winning open-source tools for elearning developers and content authors producing interactive learning materials. The tools are in use in institutions and organisations all over the world, with an enthusiastic community of users, and an active team of developers working to bring new features and enhancements to the software.
Zembl has a wide range of features to put you in control of the content you produce. Administer teams easily, collaboratively develop using rich media content, popular question types and dynamic templating while handling bug requests all from within your browser. When it is time to publish your online learning, be confident that our universal export will deliver the content how you want it.
Video / Screen Capture / Creation
Creation of animated picture shows, videos with audio. (Videos for everyday events to life's most important memories.)
Use our Video Maker to create videos for free.
Make a viral video.
Create an animated lesson for your class.
Make an explainer video for your product, a demo video for your business, or a training video for your staff.
One-click screen capture recording on Windows or Mac computers with no install for FREE!

Snagit gives you all the tools you need to create eye-catching images and videos for easy sharing. Customize Snagit to meet your specific needs or the needs of your entire organization.
KB: Fairly easy to use. Offers little in the way of video editing. If you are using it to record a slideshow, note that it does not give you a way to re-do a slide, although you can freely pause and resume.
Snap! by Lectora® changes the PowerPoint
e-Learning market forever. For only $99, create engaging Flash content in minutes. Absolutely no learning curve and no more breaking the bank. Snap! by Lectora truly reinvents the term 'rapid' by providing you with easy-to-use e-Learning software to create stunning courses, presentations, and fun Flash content.
KB: This is my choice for presentation video creation. It also does eLearning. Has most of the features the expensive ones have but costs just under $100.00 It's a little clunky at times, but it is more editable than Snagit.
Create your animated videos for free.
Audio Tools
Audacity® is free, open source, cross-platform software for recording and editing sounds.
 KB: Fairly easy to use. Powerful with many features. Can be installed on a thumbdrive to make it portable.
Freesound is a collaborative database of Creative Commons Licensed sounds. Browse, download and share sounds.
Visualization Tools

Create and share visual ideas online. vhemes are visual themes. drag and drop a vheme onto your canvas for easy creation of your visual idea!
For visual mapping, outlining, writing and making presentations, use Inspiration® 9, the ultimate thinking and learning tool. Brainstorm ideas, structure your thoughts and visually communicate concepts to strengthen understanding with the Diagram and Map Views. To take notes, organize information, and structure writing for plans, papers and reports, use the integrated Outline View to focus on main and supporting ideas and to clarify thinking in written form. With Inspiration's Presentation Manager, transform your diagrams, mind maps and outlines into polished presentations that communicate ideas clearly and demonstrate understanding and knowledge.
KB: Has nice features for connecting nodes. Has an automated re-arrangement utility. Allows you to save in many different formats.
Pearltrees is your visual and collaborative library. It lets you collect, organize and share everything you like. It is a library of your digital life where you can collect web pages, photos and notes about the things you like. Then you can organize them as you please and keep them at your finger tips. For example, if you like movies you could organize a pearltree about "cinema" to make it easy to relocate your favorite finds in your library with just a few clicks. In addition, it's social: you can discover millions of pearls organized by other people that share your interests. It's ideal for enriching your library on any topic you care about.
KB: An online spreadsheet editor that will allow you to create html5 spreadsheets, including calculators. You can see an example of a calculator I built HERE (this is the page where it's linked).
Collaboration / Project Management Tools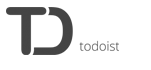 KB: To Do List manager. Relatively lean. I find it really handy for day to day tasks. I haven't tried using it collaboratively. Allows both online and offline use. The online app syncs when you are connected, but you can still use it when you are offline.
Online project management tool. Trello is the fastest, easiest way to organize anything, from your day-to-day work, to a favorite side project, to your greatest life plans.
Vyew allows you to meet and share content in real-time or anytime. Upload images, files, documents and videos into a room. Users can access and contribute at anytime.
We developed Wiggio out of our own frustrations with working in groups. We were tired of sending eleven emails back and forth to set a meeting time. We were fed up with "that guy" who just never knows where and when to be for meetings. We were tired of multiple mailing lists, contact books, phone-chains and incompatibilities. We wanted everything to be in one place, and we wanted it simple.
KB: Fairly easy to use. Friendly – quite a lot of features.
Citation / Reference Management
EndNote® gives you the tools you need for searching, organizing and sharing your research. It allows you to easily create bibliographies while writing your next paper with features like Cite While You Write®. Maximize your time with features like finding full text for your references and automatically updating records. Whether you're on your desktop, online, or iPad, EndNote's syncing capabilities let you access all of your references, attachments, and groups from anywhere.
KB: I started using this one when I began my doctoral work. I love the 'cite while your write' feature – it allows you to insert a citation in the text of your word document, and it will automatically add the reference to the end of your document. Also allows you to change the citation style with just a few clicks (to any of hundreds of built-in styles). Extremely customizable. I also like that you can use it online or off. I use it primarily offline.

Zotero is the only research tool that automatically senses content, allowing you to add it to your personal library with a single click. Whether you're searching for a preprint on arXiv.org, a journal article from JSTOR, a news story from the New York Times, or a book from your university library catalog, Zotero has you covered with support for thousands of sites.
KB: I use Endnote, but a lot of people like this one.
Website / Graphics
A colour wheel for creating colour themes.

Pixie is a utility made especially for webmasters and designers. It is a color picker with few extra goodies. Run it, simply point to a color and it will tell you the hex, RGB, HTML, CMYK and HSV values of that color. You can then use these values to reproduce the selected color in your favorite programs. Pixie will also show the current coordinates of your mouse pointer
KB: Very similar to Pixie. Has a Firefox plugin that you can access from the browser toolbar.
is an online tool that makes it easy for you to create, link together, preview, and share mockups of your website or application. It creates wireframes.
Miscellaneous
Evernote makes it easy to remember things big and small from your everyday life using your computer, phone, tablet and the web.
KB: I've tried it – looks promising but doesn't seem to match my personal style enough to keep me using it.
Welcome to Speedtest.net Are you getting the speed you pay for? Our Promise Index™ and Speedtest.net help keep your ISP honest! You can help too and join over 250 million others like you who want to test or troubleshoot their Internet connection. What's your Speed?
Other Lists